Do March Hares Dream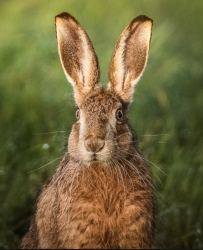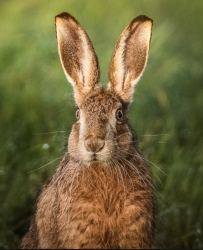 I haven't seen her yet. She's too busy perhaps, or perhaps she's just hunkered down in her form, letting the south-west wind whip over the bog and thread the heather while she, with her eyes closed, ears pressed to her head, waits for warmer days.

And perhaps she dreams of  that shadow-boxing lover bouncing and skipping from the shore, full of swagger and his hare-silent songs of  sweet grazing beyond this hill,  and beyond that  stream where the shingle beach is so fine for dancing…

And how the wind blows and blows, beyond and beyond all hare imagining.