Rooted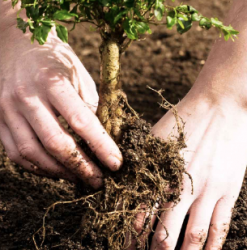 I thought of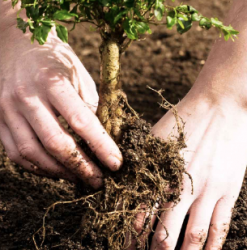 the tree's roots, as I bunched them together and posted them down into the letter box slit of claggy soil, as a message to the earth's core.
Or as a slow signal from the future tree's top up to some travelling star.
Or back, through curtains of time, to a gnarly-handed Neanderthal kneeling in the dirt, pushing a seed into the soil.
And perhaps that Neanderthal is thinking forward, just as I am thinking back.